Training in High Reliability Soldering Techniques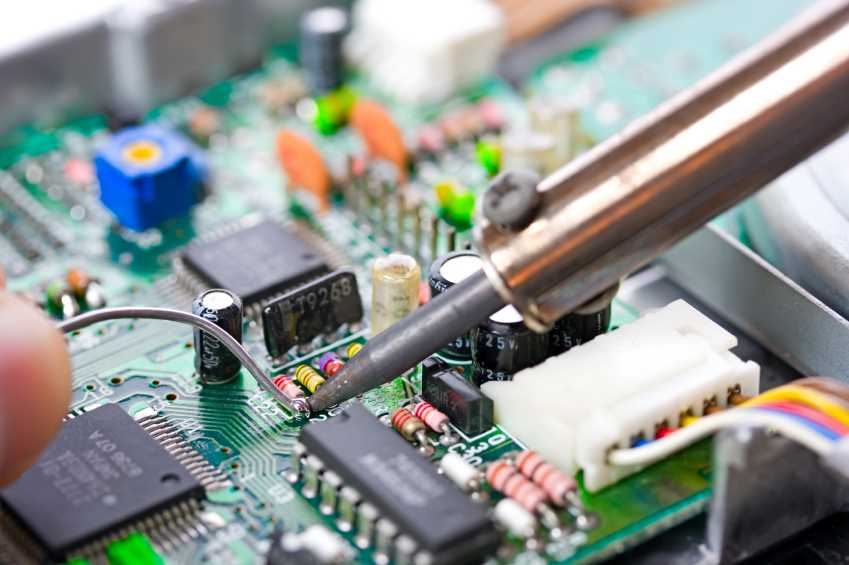 Training in High Reliability Soldering Techniques (THT et SMT)
Advance and Intermediate Skill level for Operators
At the end of the Training the student's will received:
A training Handbook
The Circuit that they assembled during the training
A Certificate of our Company
Note that all the Workmanship training will be inspected and evaluated by the instructor on a monitor during the duration of the course.
Evaluation of your employees may be provided if required by your company.
Special Training adapted for your need's on demand.
We offer these Trainings in French, English, and LSQ (Quebec Sign Language)
Call us for further Information and the prices will surprise you…
Day 1 TROUGH-HOLE (THT) & WIRES
Content:
Evaluation (1/2 Hour)
DVD VT43 (1 Hour)
Soldering and Desoldering Techniques
Different alloys with Lead and Lead Free (RoHS)
Different Fluxes and their uses and cleaning process
Different Soldering irons and their characteristics
The proper Tip to be used depending of the Thermal Mass.
The Standards IPC-A-610 & ANSI-J-STD-001
Preparation of wires
Soldering to Turret, Cup, Hook and Pierced Terminals
Preparation and Soldering of Axial and Radial components
Soldering Dual Inline Package (DIP)
Different method for removing components with desoldering irons and desoldering braid
How to remove component with large thermel mass using a Infrared Convection Hot-Plate
Modifications & Repair with Jumper wires
Inspection according to the Standards ANSI-JSTD-001 & IPC -610
Day 2 and 3 SUFACE MOUNT TECHNOLOGY (SMT)
Installation, Rework and Extraction
Content:
The Prevention of Electrostatic Discharge (ESD)
Surface Mount Component Identification
Installation and Removal of Chip Components (size 201 to 1206) With Special Tools and Standard Tools
Installation and Removal of Gull Wing Components With Special Tools and Standard Tools
Type of Components: SC90, SOT, SOIC, PLCC, QFP, TQFP, TSSOP (fine Pitch)
Installation and Removal of J-Lead Components With Special Tools and Standard Tools
Methods using convection for installation and removal of components
Modifications & Repair with Jumper wires
Evaluation by the Standards ANSI-JSTD-001 & IPC -610
The Training will be provided by highly skilled IPC Certified instructors
(A-610, WHMA A620, ANSI-J-STD-001, IPC 7711/7721)
Hand tools solder station and microscope for each workbench. Circuits, Components and a Handbook are provided.
ADRESS
502, rue Valois, Suite 2, Vaudreuil-Dorion, Quebec J7V 1T4